Audi's new-generation A3 will appear at March's Geneva motor show, with 300bhp+ S3 expected to launch at the same time.
Autocar UK, By Lawrence Allan
©

Image credited by
Haymarket Media Group | 2020 Audi S3 caught in official wrap ahead of A3's Geneva reveal
Although not yet confirmed, Autocar understands that both variants will feature in unveiling to mirror that of its rival, the BMW 1 Series, which was first shown in range-topping M130i form.
New shots show the S3 in the kind of official 'disguise' wrap that tends to feature on soon-to-be-revealed models.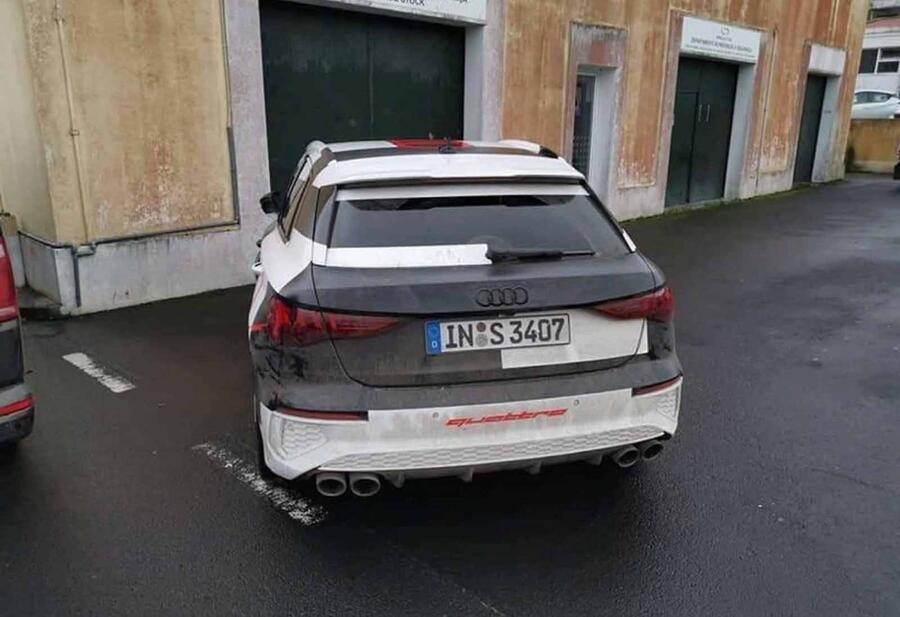 The S3, which is set to get more power and a significant technology upgrade, will be part of an eleven-strong next-generation A3 model line-up due before 2022.
Spotted previously in five-door hatchback form, using the current car's MQB platform, the A3 will also offer four-door saloon and five-door liftback variants. The latter is expected to take the Sportback name from the five-door hatchback, while that variant will be simply badged A3, as the three-door A3 was discontinued back in 2017.
Regular and S3-badged convertible models will complete the line-up, although, as is currently the case, there will be no

RS3

drop-top.
The other variants will also gain S3 and RS3-badged models, so a total of eleven cars will make up the A3 range. With competition from the new BMW M135i and Mercedes-AMG A35 - both sets to come in four-door forms - covering the 300-335bhp bracket, the S3 is expected to stay within these limits, with 325bhp mooted by sources.
If it follows the example set by the TTS, with which the current S3 shares an engine, it will get a petrol particulate filter. This has reduced power slightly to 302bhp, but a boost of 15lb ft has taken torque up to 295lb ft. The TTS ditched its six-speed manual gearbox for a seven-speed dual-clutch automatic, too.
The RS3, meanwhile, will increase in power, with 400bhp-plus opposition from the Mercedes-AMG A45. It'll keep the 2.5-liter five-cylinder unit from the current car, updated to meet the latest emissions regulations, but should share its 394bhp output with the recently launched RSQ3.
The styling of the new A3, as seen on the spied development car, will follow the rest of the Audi range with a more geometric front-end treatment and sharper tail-lights. Inside, there'll be Audi's Virtual Cockpit as standard, with a choice of two infotainment screen sizes, advanced voice control and a migration away from physical switchgear.
This article was originally published in Autocar UK
.